The Office
Office Hours
| | | |
| --- | --- | --- |
| Mon: | | 8:30am-12pm and 2pm-5pm |
| Tue: | | 8:30am-12pm |
| Wed: | | 9:00am-12pm and 2pm-6pm |
| Thu: | | 8:30am-12pm and 2pm-5pm |
| Fri: | | By appointment Only |
| Sat: | | By Appointment Only |
Most Insurance is Accepted
We Also have Payment Plans Available

We gladly accept most health insurance. Individuals in need of our services who lack insurance and who are worried about the high costs charged by many other clinics need not worry. We have highly
affordable rates and flexible payment plans allowing access to high-quality care for you and your family.

Our Office provides the following:
Friendly and courteous staff
Professional but comfortable atmosphere
Large private treatment rooms
Many years experience serving the Placerville and El Dorado County areas
Latest physiological therapeutics (PT)
Exercise and rehabilitation equipment
Modern x-ray/radiographic facility
Professional licensed massage therapy
Secondary evaluations/opinions
M.D. and attorney referrals
Most insurance accepted; we do all the paperwork
State of the art computerized body composition, nutritional & fitness assessment and health risk printout
Chiropractic Sports Physician
Experts in auto & work injuries
Hundreds of hours of postgraduate education and training in Neurology, Orthopedics, Headaches, TMJ, Nutrition, Rehabilitation, Sports Injuries, and Whiplash, and more
Advanced training in rehabilitation techniques
Disability Evaluation & Impairment Ratings
Our Approach:
Many of us live with chronic symptoms, pain, illness or disease. Finding an integrative health program that offers an approach to the complexity of the multiple causative factors is often challenging, confusing or out of reach. There is a growing movement to solve our health care puzzle using individualized prevention and wellness programs, respecting nature's inherent healing ability.


In addition, many people are concerned that their health may not be optimal but have no means of assessing that possibility. Their desire may be to measure any biochemical imbalances or risk factors and address them before they manifest as a disease process.

if you are living with any chronic symptom or disease, or if you wish to optimize the health that you already have, Jackson Chiropractic's "Clinical Nutrition Center" can assist you in achieving your health and wellness goals, Understanding why, not just how, your body is reacting to illness and disease, is key to targeted treatment and prevention of future symptoms.
People have always known that healing occurs naturally in the human body, if it is given what it truly needs. Clinical Nutrition blends centuries-old knowledge of natural, nontoxic therapies with current advances in the field of health.
"Many of our clients come to us after having tried many other types of care for problems that they have been dealing with for years. Our bodies are designed to heal and be healthy so if there are conditions that are not resolving then that indicates that there are some underlying barriers to healing. In our clinic we focus on identifying the underlying nutritional challenges and addressing them in an individually designed program of lifestyle changes and nutritional supplementation.
These barriers to healing may include immune challenges, food sensitivities, and heavy metal and chemical toxicity that you may not be aware of but they are keeping you from healing, losing weight, having more energy or just plain feeling good. Once these barriers are addressed it's amazing how fast you can begin to heal and feel better. All it takes is a simple nutrition-based physical exam!"
Now At Jackson Chiropractic
Kathy's Kozie's
All Natural Rice Heat Packs
Includes 2 Covers
1 For Winter
1 For Spring
$25.00

Great heat therapy for sore achy muscles!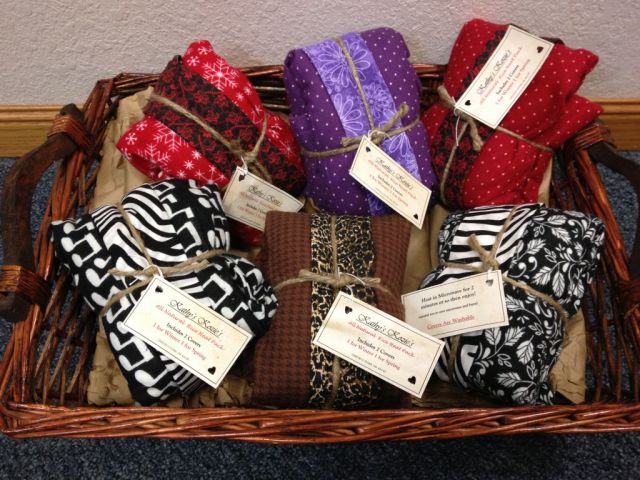 For Neck and Back Pain
Our office is equipped with the latest technology to help patients recover and recuperate from sports injury, car accident injury and workers compensation cases. In addition to multiple forms of hands-on adjustments and spinal manipulations from Dr. Jackson, we provide massage therapy, custom spinal stabilization exercises, therapy ultra sound and other modalities to help patients deal with everything from the stiffness of arthritis to everyday aches and pains

We can provide custom orthotics at our office. Many therapeutic products in our office are available to help you get well. Dr. Jackson may also recommend whole food Standard Process vitamins and herbs to support your recovery and maintaince of health. The most important thing for you to know is that we don't just treat the symptoms of your condition; we also work with you to prevent injury and help you live a healthy lifestyle. Take a look around our website and you'll see that it's packed with videos and information to help you get the most out of life.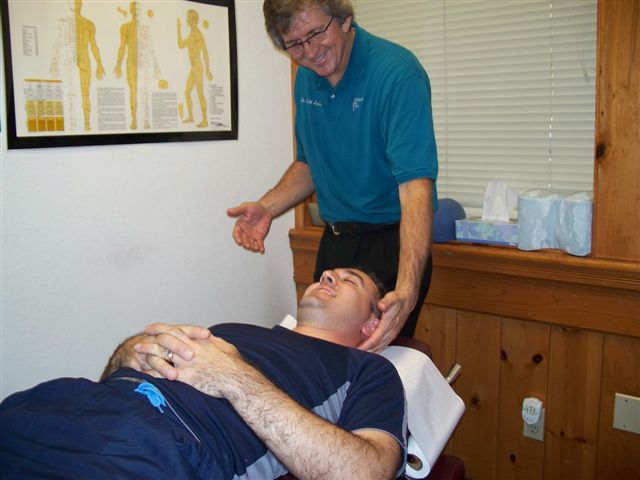 We Carry Bio-Freeze!